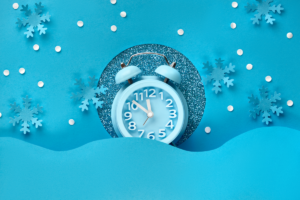 CoolSculpting® requires a little planning ahead, but we promise the results are worth it. Though the treatments don't take long and require little to no downtime, the results are not instantaneous. Additionally, most people require multiple treatments that are usually spaced by 30 days to months apart. Only you and your licensed provider can determine the best cadence for you. However, some general rules of thumb apply, particularly when it comes to penciling in potential downtime and/or planning in advance of a special event.
A few months prior to your

CoolSculpting®

treatment:
If you're getting CoolSculpting® in anticipation of an important event, make sure you begin your treatment a season or two before you want to see results. For instance, if you're wanting to look great for the winter holidays, you'll want to start your CoolSculpting® treatment in the summer (now). This way, you can rest assured that you're giving your body plenty of time to respond to—and potentially recover from—treatment.
The day of your

CoolSculpting®

treatment: 
During the treatment, you may feel cold, pulling, and other sensations at the treatment site. These sensations subside as the area becomes numb. Following the procedure, your skin in the treated area may feel tingly and tender. It may also be slightly swollen and red. However, many people can leave a session and return to whatever they would normally do.
After your

CoolSculpting®

treatment:
In the days following your treatment, some areas may feel tender to the touch and mildly bloated or swollen, while others may simply feel numb. Occasionally bruising happens the next day, typically due to the suction action of the machine and from the massage that follows each session. After a few days or weeks, though, any discomfort (including tenderness and bruising) should subside. Many people see results two to four months post-treatment.
For more information about planning ahead for CoolSculpting®, click here.