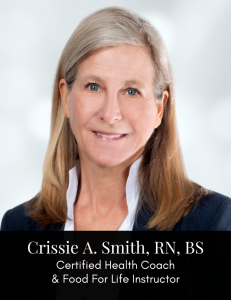 At 3 Leaf Med Spa, we know that beauty starts from within, and health and wellness are essential for helping your look and feel your best. Your Summer of Wellness starts here with this curated guide by Certified Health Coach and Food For Life Instructor, Crissie A. Smith, RN, BS.
Quinoa Chickpea Salad Recipe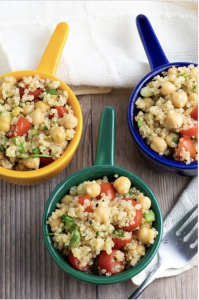 This quinoa chickpea salad by Terri Edwards and taken from www.EatPlant-Based.com is made with simple, wholesome ingredients. It's not only delicious but also beautiful and filling.
DOWNLOAD QUINOA CHICKPEA SALAD RECIPE
Six-Week Beginner Walking Plan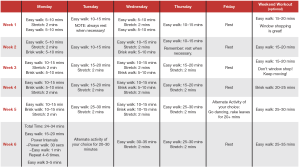 Walking is something we can do to improve our overall health and increase energy. The American Heart Association (AHA) created this 6-week beginner walking program that starts with 10 minutes or less and gradually works up to 30-plus minutes. The AHA has found that 30 minutes a day of regular, moderate exercise is effective for improving health and reducing the risk of many diseases.
DOWNLOAD 6-WEEK BEGINNER WALKING PLAN
Walking Meditation Guide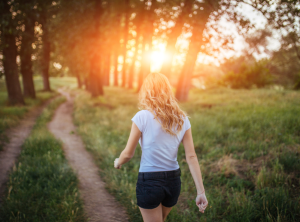 Meditation is a practice of presence that you can bring alive in all settings and activities. The formal training in walking meditation can be particularly valuable for helping you to cultivate an awareness of your embodied experience in each moment, allowing you to bring your body, heart, and mind together as you move through life. Learn more in this Walking Meditation Guide, by Tara Brach, PhD.
DOWNLOAD WALKING MEDITATION INSTRUCTIONS
Read "In Praise of Walking"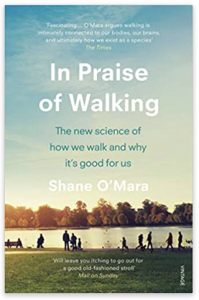 Additionally, Crissie recommends reading the book, In Praise of Walking: A New Scientific Exploration by Shane O'Mara. It's a fascinatingly interesting read with lots of great information about walking and the profound impact it has on our health and mood. Concerned about finding time to read it? Purchase the audiobook version and listen while you're out on walks.