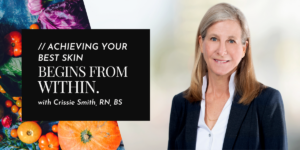 We are so excited to announce the dates for Food Rx, a healthy food and lifestyle class presented by RiverRun HEALTH in partnership with the Chattanooga YMCA. Dates for this special Holidays-focused series are:
Thanks Giving for Health: Tuesday, Nov. 8, 2022 | 5:30- 7:30 p.m.
Happy Healthy Holidays: Tuesday, Dec. 6, 2022 | 5:30- 7:30 p.m.
During this event, 3 Leaf Med Spa and RiverRun HEALTH certified health coach and Food for Life instructor, Crissie Smith, RN, BS, will guide attendees on how to use whole foods and a plant-based diet as medicine. Here's what attendees can expect in addition:
Meal planning and practical cooking skills
Learn to make healthy choices
Cooking demonstration with tasty and easy-to-prepare recipes
Resources and support for new healthy changes
Food samples of the recipes prepared in class
The event will be held at RiverRun HEALTH's Healthy Lifestyle Learning Center, 1067 Riverfront Parkway, Chattanooga. The cost to attend is $25. To register, contact Megan Vermeer with the YMCA at 423.877.3517 or MVermeer@ymcachattanooga.com.
For more information, visit https://www.ymcachattanooga.org/programs/healthy-living/food-rx and stay tuned to our social feeds. To learn more about RiverRun HEALTH and our services, visit www.RiverRunHEALTH.com.